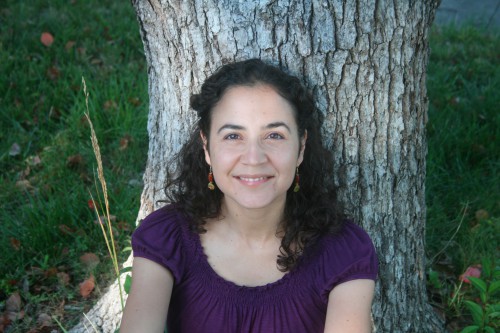 Are you a Sensitive Soul? Take my quiz and find out...
Do you have sensitive skin?
~ Many products are too irritating for you. You sometimes break out in red bumps, experience tightness, itching or burning. Maybe you have a family history of allergies or eczema.
Are you sensitive to "active" ingredients?
~ Most popular anti-aging ingredients disagree with your skin, leaving you red, itchy or flaky. You need some youth-enhancing products and techniques that work for you.
Do you have a sensitive body?
~ You like your massage therapist to work through your areas of tension, yet most Deep Tissue work leaves you feeling bruised and battered.
Are you sensitive to our environment?
~ You recycle, carpool, try to buy organic, or take other actions to nurture this place we call home. You continue to look for new ways to make taking care of our planet part of your daily life.
Are you sensitive to your budget?
~ Although you would like to incorporate more sustainable practices into your life, you find most organic spa experiences and products to be out of your price range.
If you answered "yes" to 2 or more questions, you are a Sensitive Soul and I can help you! Call or email me today for a free 15 minute consultation.
Hot Tip: If you answered "yes" to the budget question, click on the link to the left of this page that says "Ways to Save."
I believe in helping you deepen your relationship with our natural world (soil, water, plants) by offering moderately priced facials, sugaring, and massage services using natural and organic plant-based products, and eco-friendly business practices (such as the high recycled paper content I use in my marketing materials.) I offer high-touch, low-tech techniques designed for you to look good, feel nurtured and live better.
What do I mean by organic? To me, "organic" means I will provide you with 100% organic cotton sheets to relax on. It means organic cotton facial wipes for your facial. Whenever something will be touching your skin, I strive to provide an organic and/or food-grade ingredient, process or experience. If I can't, I provide the option that comes the closest. The products I use include 302 Professional Skincare. Green tea,lavender, aloe and jojoba are some of the plant essences you may experience in your treatment. For a more "whole foods" minimally-processed skin care experience, I also incorporate raw honey, herbal waters, mineral-rich clays, and high quality, food-grade oils such as hemp and pomegranate .
With services geared towards Sensitive Souls, you can lose your fear that your facial will leave your skin raw and blotchy, or that your massage might feel like it was done with a jackhammer. You are receiving care that meets your needs and your values.
The Benefits You Receive:
Age-Defying Facial Treatments
Experience healthier, more attractive, younger looking skin through the use of expert facial massage techniques and high quality botanically-based products. Skillful use of lymph drainage strokes, pressure point, and other massage strokes combined with the application of oils such as organic jojoba, hempseed, and pomegranate will minimize the appearance of fine lines and wrinkles, reduce puffiness, increase smoothness, and stimulate your skin to greater firmness and elasticity.
High-Touch/Low-Tech
Take a break from the beeping, buzzing and glowing of our modern era and receive the soul-reviving, stress-relieving, immunity-enhancing effects of person to person touch. I combine the use of manual therapies and natural materials with simple technology (for instance, massage with organic lotion and heat packs) to achieve excellent results in helping you relax, be at ease in your body, and have healthier skin.
Affordable Organics
In order to make it easier for you to include natural and organic skin care choices in your budget, I sell moderately priced retail products that provide excellent value. Cheap products with synthetic ingredients and high priced brands with organic ingredients are easy to find. I am offering you the best products I can find that provide reasonable prices given their purity of ingredients and good performance. These are concentrated lotions and potions that will last several months.
Simple Menu
I promise to give you a customized session suited to your needs and wants. Choose from a simple menu and forget about those overly complicated, overwhelming 10 page novellas you see at some dayspas.
Sanitary Peace of Mind
You can always feel confident that time and effort have been taken to provide a pleasurable and safe experience. I leave plenty of time between appointments and take advantage of my detail-oriented personality, so you are greeted with a clean, tidy treatment room and properly disinfected implements.
Unconditional Love
I'm here to support your choices. If you decide that you need something that I'm not offering (a more synthetic product rather than natural, or someone with a different skill set, or different communication style) I will give you whatever information I can to steer you towards the right product, service, or service provider.
It's All About You
Please let me know what I can do to make your sessions better. If you would enjoy your sessions more if I made the room warmer, or cooler, if I did more pressure point work, or more long gliding strokes, if I played different music, or no music at all, or if I hopped on one leg, please tell me. If I can accommodate your request, I will. If I can't, I'll do my best to explain why.
Thank you for taking the time to find out more about me and the way I work. Give me a call or send me an email if you feel we might be a good match. I look forward to being of service to you.
Be Well,
Katrina
707-486-1289